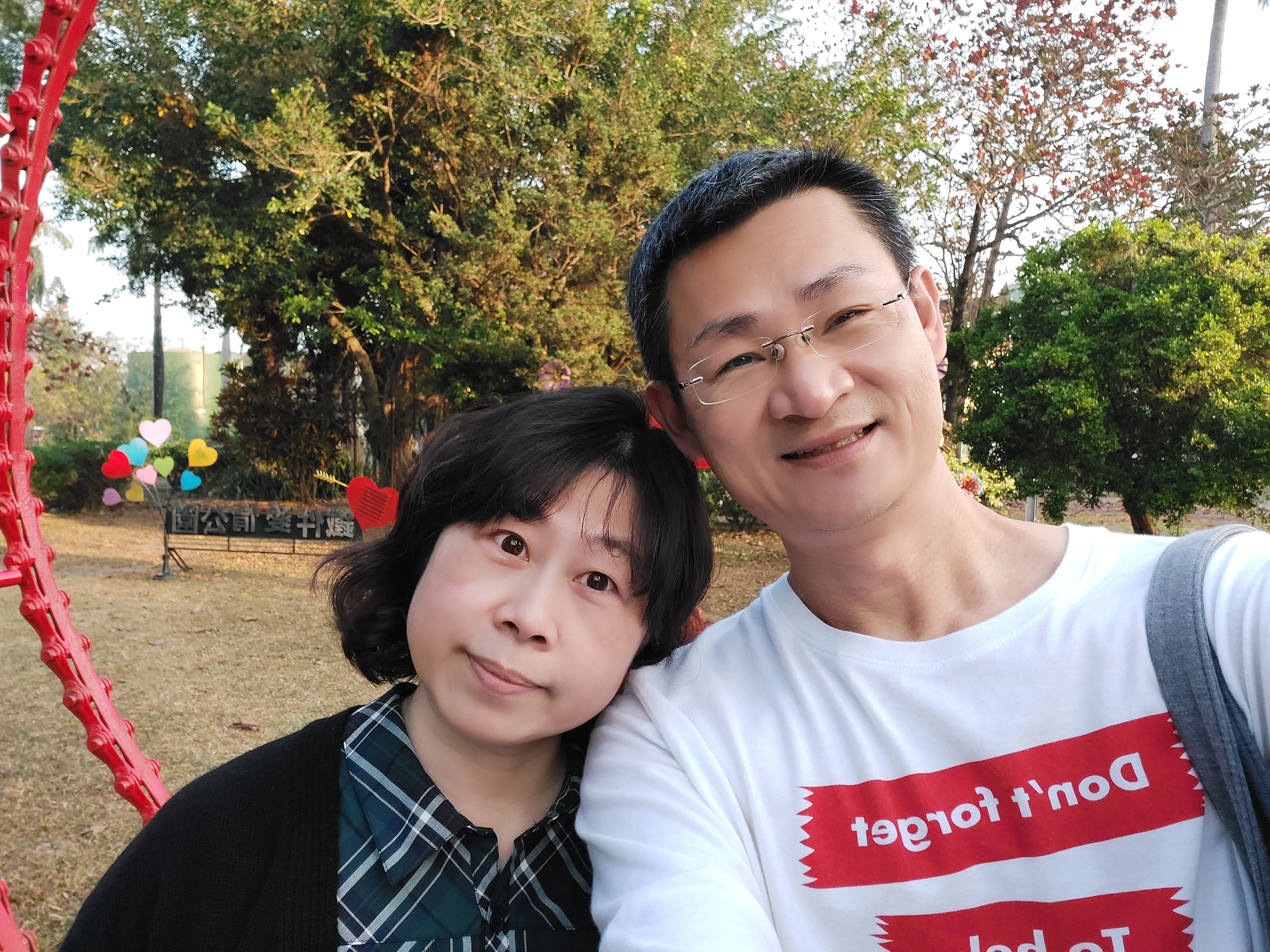 ♦個人簡介
姓名:杜鴻賓(Hung-Pin Tu)
職稱:教授

♦聯絡方式
♦學歷
| | | | |
| --- | --- | --- | --- |
| 畢業學校 | 主修學門系所 | 學位 | 起訖年月 |
| 高雄醫學大學 | 公共衛生學系 | 學士 | 1993.9 ~ 1997.6 |
| 高雄醫學大學 | 醫學研究所 | 碩士 | 2000.9 ~ 2002.6 |
| 高雄醫學大學 | 醫學研究所 | 博士 | 2004.9 ~ 2011.6 |
♦現職
高雄醫學大學醫學系公共衛生學科教授 2020.8~目前
♦經歷
高雄醫學大學醫學系公共衛生學科助教 2002.8~2012.1

高雄醫學大學醫學系公共衛生學科助理教授 2012.2~2017.1

高雄醫學大學醫學系公共衛生學科副教授 2017.2~2020.7
♦研究專長
流行病學 (Epidemiology)

生物統計 (Biostatistics)
♦研究著作
期刊論文
1. Hung YL, Wang SC, Suzuki K, Fang SH, Chen CS, Cheng WC, Su CC, Yeh HC, Tu HP, Liu PL, Huang MY, Li CY. Bavachin attenuates LPS-induced inflammatory response and inhibits the activation of NLRP3 inflammasome in macrophages. Phytomedicine. 2019 Jun;59:152785. [PMID: 31009850].
2. Chen YJ, Tu HP, Lee CL, Huang WC, Yang JS, Li CF, Chen CH, Lin KL. Comprehensive Exercise Capacity and Quality of Life Assessments Predict Mortality in Patients with Pulmonary Arterial Hypertension. Acta Cardiol Sin. 2019 Jan;35(1):55-64. [PMID: 30713400].
3. Hu SC, Lin CL, Tu HP. Association between psoriasis, psoriatic arthritis and gout: a nationwide population-based study. J Eur Acad Dermatol Venereol. 2019 Mar;33(3):560-7. [PMID: 30317664].
4. Hu SC, Chen GS, Tu HP. Epidemiology of Depression in Patients with Psoriasis: A Nationwide Population-based Cross-sectional Study. Acta Derm Venereol. 2019 May 1;99(6):530-8. [PMID: 30734048].
5. Hu SC, Yuan SF, Chen GS, Tu HP. Increased incidence of ischaemic heart disease and cerebrovascular disease in psoriasis patients with depression: a nationwide retrospective cohort study. J Eur Acad Dermatol Venereol. 2019 Aug;33(8):1547-54. [PMID: 30977931].
6. Yu S, Tu HP, Huang YC, Lan CE. The incidence of anxiety may not be correlated with severity of psoriasis: A prospective pilot study. Med Hypotheses. 2019 Sep;130:109254. [PMID: 31383329].
7. Yu HR, Tsai JH, Richard Lin CH, Wang JY, Wen YH, Wu SS, Hou Y, Lee IK, Tu HP, Lee YC. Is asthma a protective factor for dengue fever? In vitro experiment and nationwide population-based cohort analysis. Allergol Int. 2019 Oct;68(4):486-93. [PMID: 31248809].
8. Hsiao YH, Chien SH, Tu HP, Fu JC, Tsai ST, Chen YS, Chen YJ, Chen CH. Early Post-Operative Intervention of Whole-Body Vibration in Patients After Total Knee Arthroplasty: A Pilot Study. J Clin Med. 2019 Nov 7;8(11). [PMID: 31703305].
9. Chiang SL, Nithiyanantham S, Velmurugan BK, Tu HP, Lee CH, Ko YC. A haplotype-specific linkage disequilibrium pattern of monoamine oxidase A gene associated with regular smoking in women. J Gene Med. 2019 Dec;21(12):e3142. [PMID: 31721380].
10. Tung YC, Tu HP, Wu MK, Kuo KL, Su YF, Lu YY, Lin CL, Wu CH. Higher risk of herpes zoster in stroke patients. PLoS One. 2020;15(2):e0228409. [PMID: 32017810].
11. Yeh HC, Li CC, Wen SC, Singla N, Woldu SL, Robyak H, Huang CN, Ke HL, Li WM, Lee HY, Li CY, Yeh BW, Yang SF, Tu HP, Shariat SF, Sagalowsky AI, Raman JD, Lotan Y, Hsieh JT, Margulis V, Wu WJ. Validation of Hyponatremia as a Prognostic Predictor in Multiregional Upper Tract Urothelial Carcinoma. J Clin Med. 2020 Apr 23;9(4). [PMID: 32340364].
12. Chang SJ, Tu HP, Lai YC, Luo CW, Nejo T, Tanaka S, Chai CY, Kwan AL. Increased Vascular Adhesion Protein 1 (VAP-1) Levels are Associated with Alternative M2 Macrophage Activation and Poor Prognosis for Human Gliomas. Diagnostics (Basel). 2020 Apr 27;10(5). [PMID: 32349342].
13. Chiu H, Wu PY, Huang JC, Tu HP, Lin MY, Chen SC, Chang JM. There is a U shaped association between non high density lipoprotein cholesterol with overall and cardiovascular mortality in chronic kidney disease stage 3-5. Sci Rep. 2020 Jul 29;10(1):12749. [PMID: 32728174].
14. Liu KL, Tsai WC, Tu HP, Lee CH. Statin use and the risk of chronic kidney disease in patients with psoriasis: A nationwide cohort study in Taiwan. PLoS One. 2020;15(8):e0237816. [PMID: 32841265].
15. Tung YC, Lee MY, Wang YC, Chang CJ, Tsai WC, Lin GT, Li CY, Lee SS, Tu HP. Effect modification of hyperlipidemia and hypertension on the association between type 2 diabetes and gout. Prim Care Diabetes. 2020 Dec;14(6):654-62. [PMID: 32593565].
16. Huang CJ, Hsieh HM, Tu HP, Jiang HJ, Wang PW, Lin CH. Generalized anxiety disorder in type 2 diabetes mellitus: prevalence and clinical characteristics. Braz J Psychiatry. 2020 Nov-Dec;42(6):621-9. [PMID: 32321059].
17. Lin YH, Wang CF, Chiu H, Lai BC, Tu HP, Wu PY, Huang JC, Chen SC. Air Pollutants Interaction and Gender Difference on Bone Mineral Density T-Score in Taiwanese Adults. Int J Environ Res Public Health. 2020 Dec 8;17(24). [PMID: 33302461].
18. Tsai HJ, Hung CH, Wang CW, Tu HP, Li CH, Tsai CC, Lin WY, Chen SC, Kuo CH. Associations among Heavy Metals and Proteinuria and Chronic Kidney Disease. Diagnostics (Basel). 2021 Feb 11;11(2). [PMID: 33670331].
19. Yeh HC, Li CC, Chien TM, Li CY, Cheng YC, Woldu SL, Robyak H, Huang CN, Ke HL, Li WM, Lee HY, Yeh BW, Yang SF, Tu HP, Sagalowsky AI, Raman JD, Singla N, Margulis V, Lotan Y, Hsieh JT, Wu WJ. Interethnic differences in the impact of body mass index on upper tract urothelial carcinoma following radical nephroureterectomy. World J Urol. 2021 Feb;39(2):491-500. [PMID: 32318857].
20. Wen WL, Wu PY, Huang JC, Tu HP, Chen SC. Different Curve Shapes of Fasting Glucose and Various Obesity-Related Indices by Diabetes and Sex. Int J Environ Res Public Health. 2021 Mar 17;18(6). [PMID: 33802865].
21. Lu YY, Tu HP, Wu CH, Hong CH, Yang KC, Yang HJ, Chang KL, Lee CH. Risk of cancer development in patients with keloids. Sci Rep. 2021 Apr 30;11(1):9390. [PMID: 33931723].
22. Huang HY, Wang CF, Lu PL, Tseng SP, Wang YL, Chen TC, Chang K, Tu HP, Lin SY. Clinical Impact of the Revised 2019 CLSI Levofloxacin Breakpoints in Patients with Enterobacterales Bacteremia. Antimicrob Agents Chemother. 2021 May 18;65(6). [PMID: 33782006].
23. Su YC, Wen SC, Li CC, Su HC, Ke HL, Li WM, Lee HY, Li CY, Yang SF, Tu HP, Wu WJ, Yeh HC. Low Hemoglobin-to-Red Cell Distribution Width Ratio Is Associated with Disease Progression and Poor Prognosis in Upper Tract Urothelial Carcinoma. Biomedicines. 2021 Jun 11;9(6). [PMID: 34208273].
24. Peng JH, Tu HP, Hong CH. A population-based study to estimate survival and standardized mortality of tuberous sclerosis complex (TSC) in Taiwan. Orphanet J Rare Dis. 2021 Aug 3;16(1):335. [PMID: 34344419].
25. Gantumur G, Batsaikhan B, Huang CI, Yeh ML, Huang CF, Lin YH, Lin TC, Liang PC, Liu TW, Lee JJ, Lin YC, Lin IL, Huang JF, Chuang WL, Yu ML, Tu HP, Dai CY. The association between hepatitis C virus infection and renal function. J Chin Med Assoc. 2021 Jun 1. [PMID: 34074934].